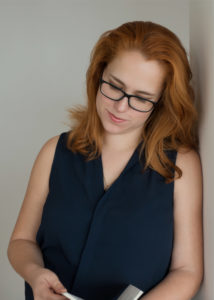 Hi, I'm Sandra
I'm the author of Persephone's Curse (and hopefully many future novels). I love to read and I love to spend hours upon hours asking myself what if questions until they weave themselves into the stories I would like to read myself.
New
Persephone's Curse
2018 | YOUNG ADULT CROSSOVER
Escaping from the government run labs had only been the beginning of Elin's fight for survival. Quickly running out of options she's wary when good-looking Jayden offers her shelter — and wants nothing in return. In their dystopian world trust and friendship gets you killed.
Jayden doesn't need another life to be responsible for, another mouth to feed. He already has enough people counting on him, but something about that stubborn redhead intrigues him enough to offer her help.
They need to make a choice: Will they manage to work towards a better future together or will they allow their pasts to drive them apart?
I wasn't going to scream. I wasn't going to scream. I wasn't going to scream. Blinding pain radiated from my lower back. I bit down on my lip. I wasn't going to scream like I had the first two times.

From: Persephone's Curse

I grasped at the details drilled into my mind. That the experience was supposed to be for the greater good; that I should have been proud I might have helped to find a cure for Persephone's virus; that the experiments that scarred my stomach could have made it possible for others to survive childbirth someday.

From: Persephone's Curse